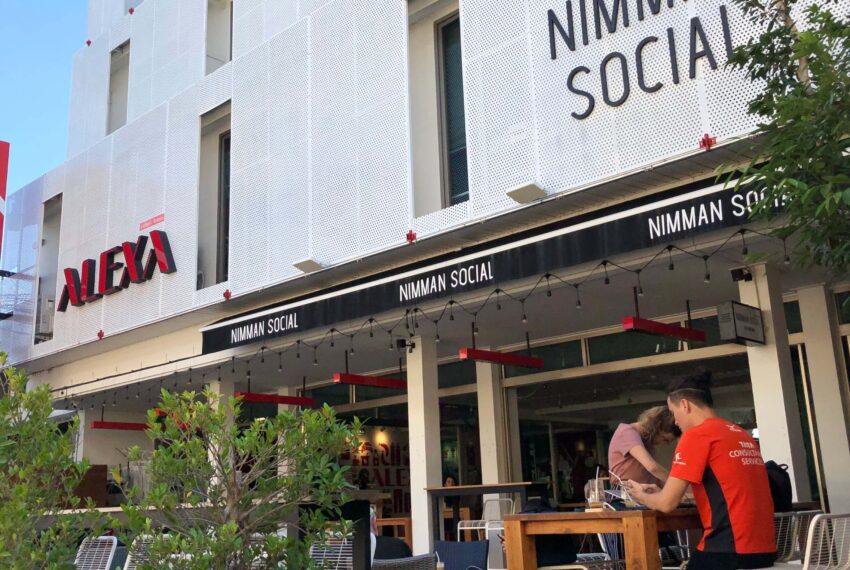 5 Great Coffee Places to Work From in Chiang Mai
Chiang Mai still scores very high on the go-to-list of digital nomads and travellers. Partly, because the vibes are good, people are easy going, and partly because it's one of the cheapest places in the world if you look at price and quality of life. When you hit Chiang Mai, there are plenty of relaxed and fast internet coffee places where you can sit down to work.
Take a look at this list:
1. Nimman Social, Nimmanhemin
One of our favourite go-to-places for working is Nimman Social, right in the epi center of the digital nomad and expat area in Chiang Mai. You will see other nomads and digital workers opening up their laptops and grabbing a fresh iced latte or amazing Italian sodas. The food options are limited, however you don't have to be 'ashamed' of spending a good amount of time here. The staff is simply happy you're here and more than helpful to get you hooked up on the WiFi.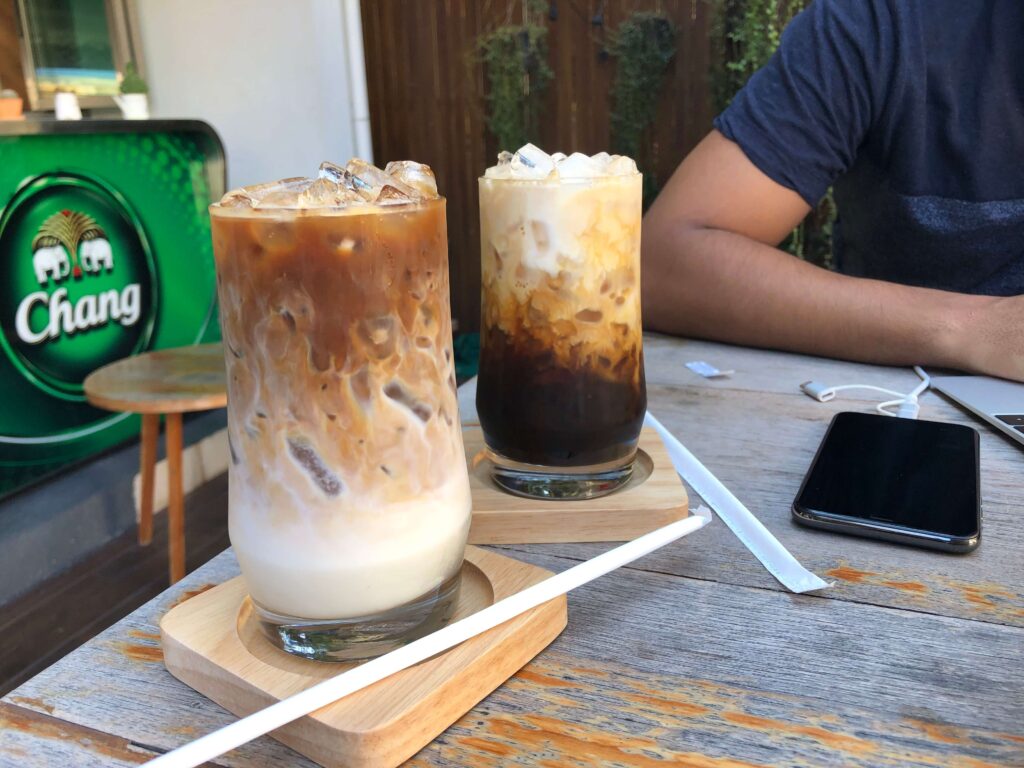 2. Ombra Caffe, Santitham
Close to Nimman, but a bit further north of Chiang Mai, is Santitham area. A up and coming neighborhood with old streets and cute little shops. It's a very 'local' area, so you will see lots of elderly people living life. Just 5 minutes walk from MAYA Mall, you'll find a nice coffee shop called Ombra Caffe where you can open up your laptop and work. The coffees are good and WiFi is stable.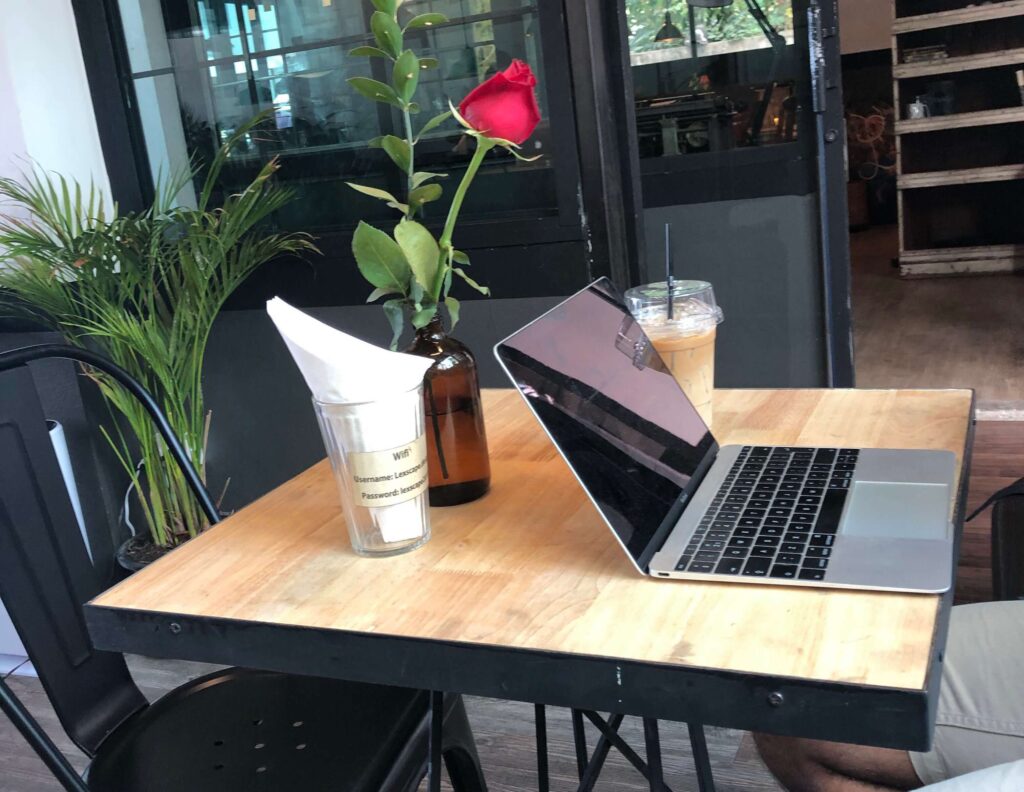 3. AIS Camp, MAYA Mall
On the top floor of the MAYA Mall you can find CAMP, sponsored by the telecom company AIS. If you happen to have a subscription with AIS, you can get free WiFi here. If not, you will have to buy something for at least 50 THB to get 2 hours of WiFi. Although it is a relatively large space, it can be pretty crowded at some times. Here you certainly don't have to feel bothered to whip out your laptop and settle yourself for a couple hours (until the WiFi runs out, and you have to spend another 50 THB), because most of the customers here are doing the same. Just get comfortable and sip your coffee slowly.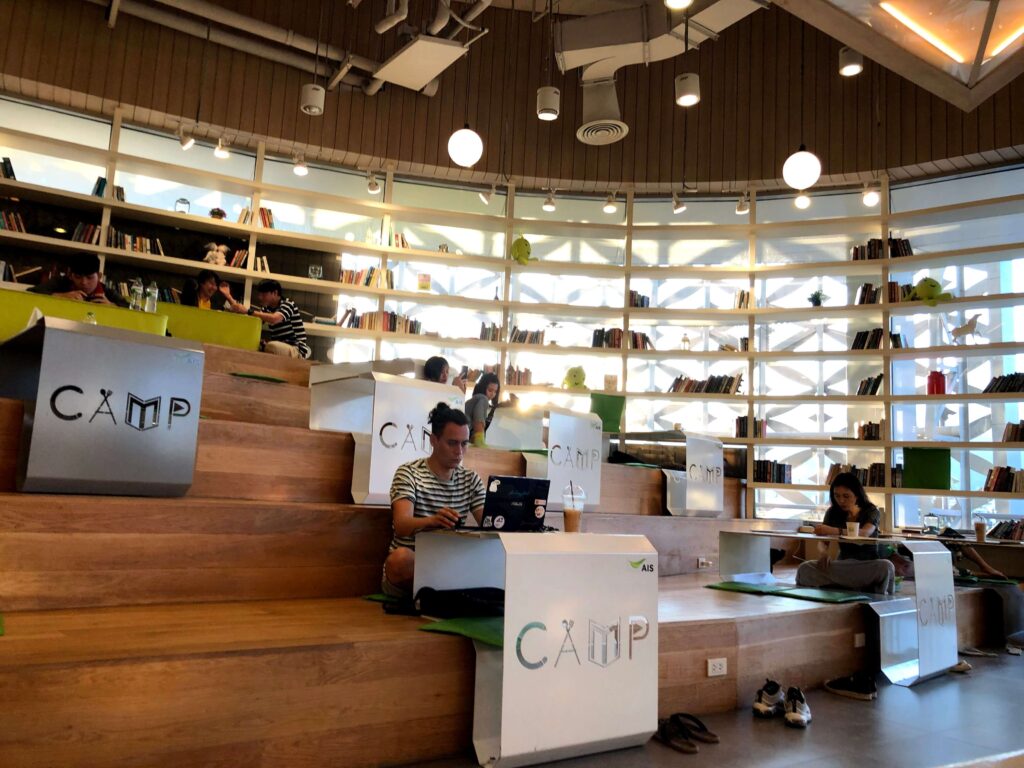 4. BrewFACT, Nimmanhemin
A much, much smaller place than CAMP is BrewFACT. It's located in the famous Nimman area. As mentioned, not a particularly big place, but it has comfortable couches and a table to open your laptop on. The coffee is great and the AC is blasting. Perfect for a hot day!
5. The Passion Project, Santitham
An amazingly quiet and chill place to work is The Passion Project in Santitham area. The relaxing music is playing in the background and it has an almost library-like feeling. Very productive! You have the choice to sit inside, outside or upstairs on the roof terrace. If you like fruits, their menu is amazing; delicious fruit bowls, waffles with fruit or fresh smoothies. If you like quiet areas, this is definitely a good coffee place to work form in Chiang Mai.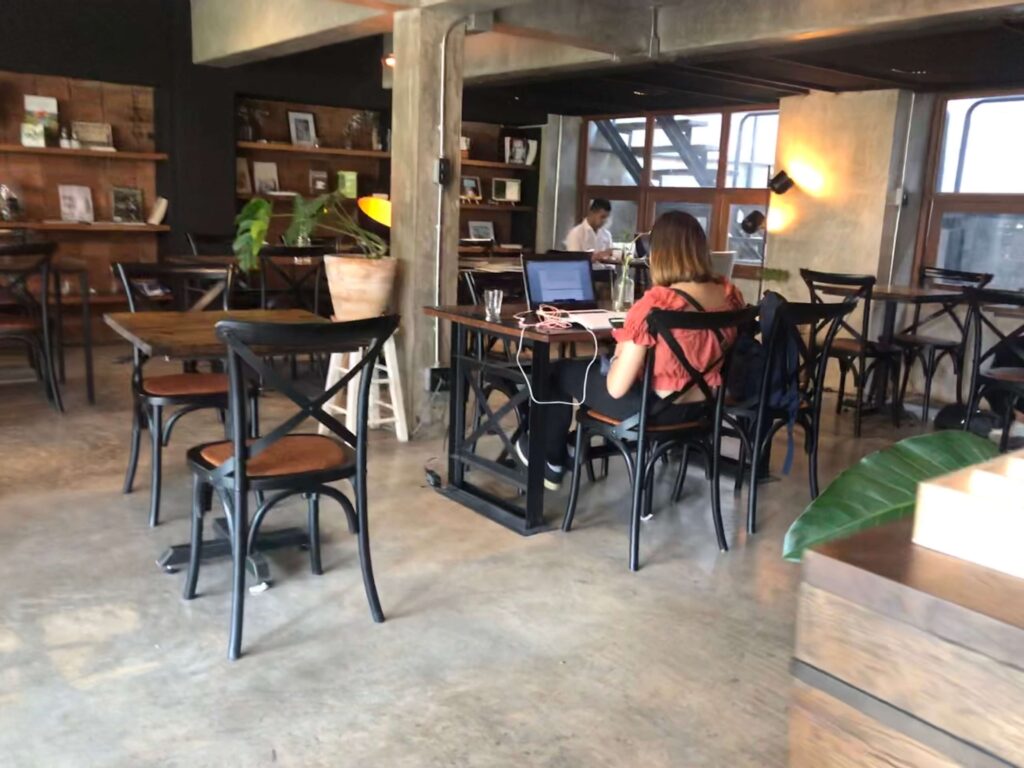 Look at these places you can't miss before leaving Chiang Mai.