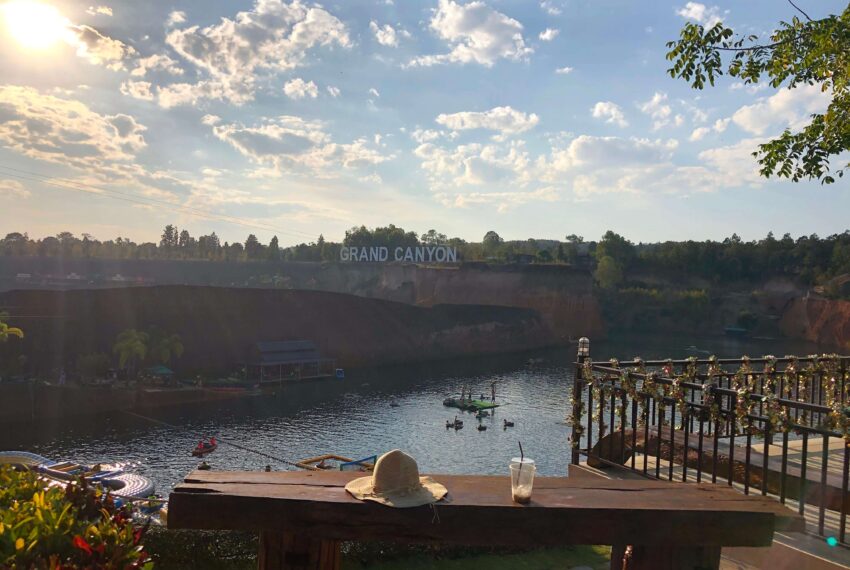 3 Chill Spots You Can't Miss Before Leaving Chiang Mai
When you stay in Chiang Mai for a longer period of time, you will find yourself bored of the Nimman area and want to check out a few areas around Chiang Mai. On your list, these are 3 stops you definitely can't miss.
1. Huay Tueng Thao Reservoir
A gorgeous and relaxed view just 20 minutes outside of Chiang Mai is the Huay Tueng Thao Reservoir. It is a huge lake with around it a bunch of restaurants with their cute little huts on the water. You can sit there, eat some lunch and jump in the water. When you take a walk around the lake (note: it's about a 3-4km walk) you will run into an enormous King Kong statue made from twitches.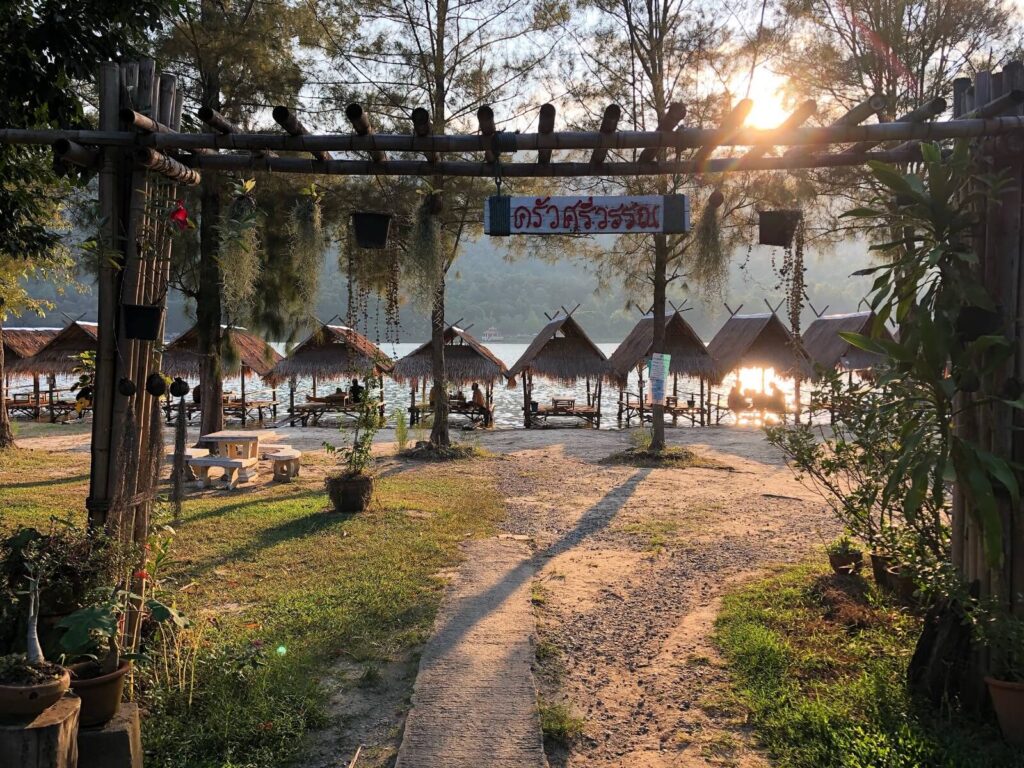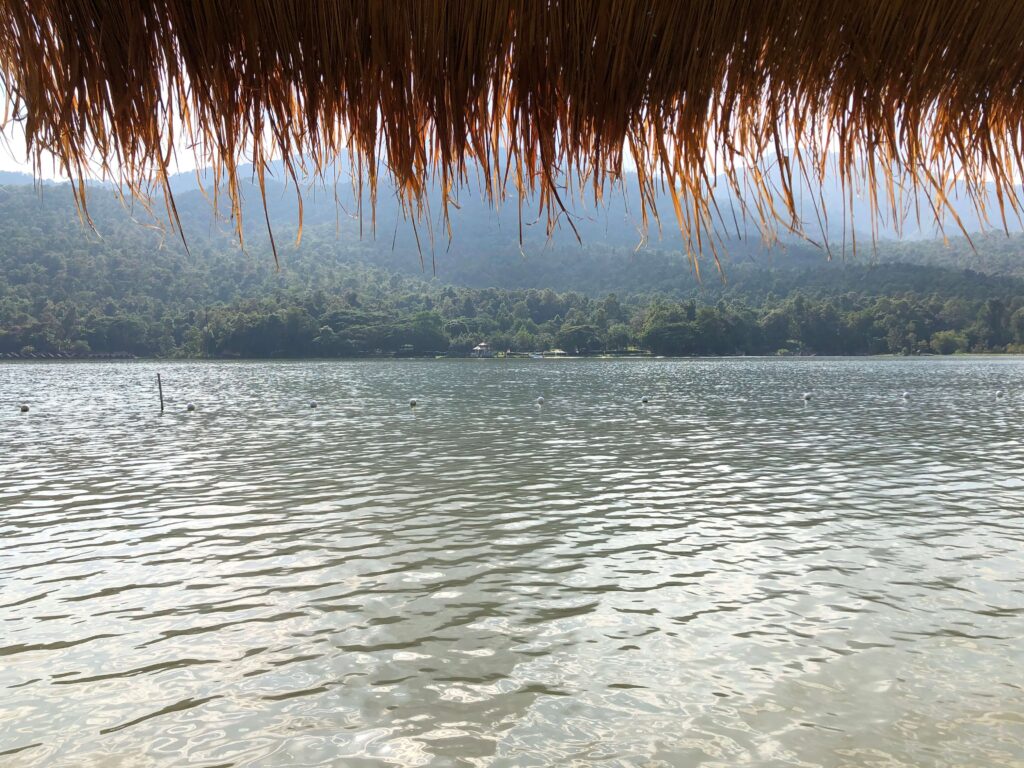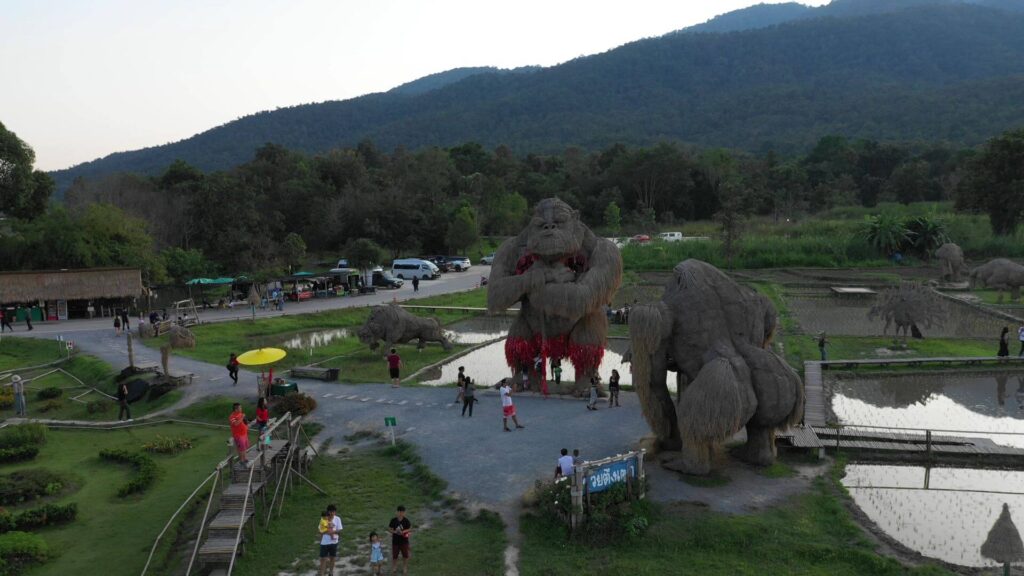 2. Grand Canyon
What you certainly can't miss on your Chiang Mai tour is the Grand Canyon. Around here are multiple things to do. There's the Grand Canyon Waterpark, where you can easily spend an entire day feeling like a kid again. Entrance fee is 650THB which roughly converts to $20 (USD). Another activity just a little further down the street, is the entrance to the cliff jumping. Entrance fee is just 150 THB. Note that it is required to wear life jackets, the personnel at the cliff will hand you one. There's an 8m jump and a 16m jump. Often times they will organise parties at the Canyon. Take a look on Facebook for the events.
3. Bua Tong "Sticky" Waterfalls
Just about an hour drive away from Chiang Mai, you can find something magnificent they call "Sticky Waterfalls". These waterfalls are completely free to enter and slide down from. Yes, you read that correctly, slide down. The rocks on these waterfalls can be slippery, but there is a rope that you can cling on to while you make your way down. The best thing about it: there is no entrance fee, the waterfalls are completely free to enter.
Bonus: Bua Tong Spring
Two flies with one stone; as a bonus you can cross of another item on your things-to-do-in-chiang-mai list. A little walk from the Sticky Waterfalls, you will find the Bua Tong Spring. A stunning blue pond, which is the origin of the waterfall and gorgeous nature around it.